AIRSPACE DESIGN
All aircraft operate safely, on time and with respect for the environment. ENAV manages the airspace as a tangible infrastructure, however intangible it may seem, which must be maintained and updated in response to traffic demand. Our experts constantly update the navigation system and procedures to harmonize traffic flows through Italian airspace, combining flight safety with sustainability by shortening taxi times and creating optimal routes that enable aircraft to reduce fuel consumption and CO₂ emissions. We are an internationally recognized service provider offering high levels of operational performance and service quality.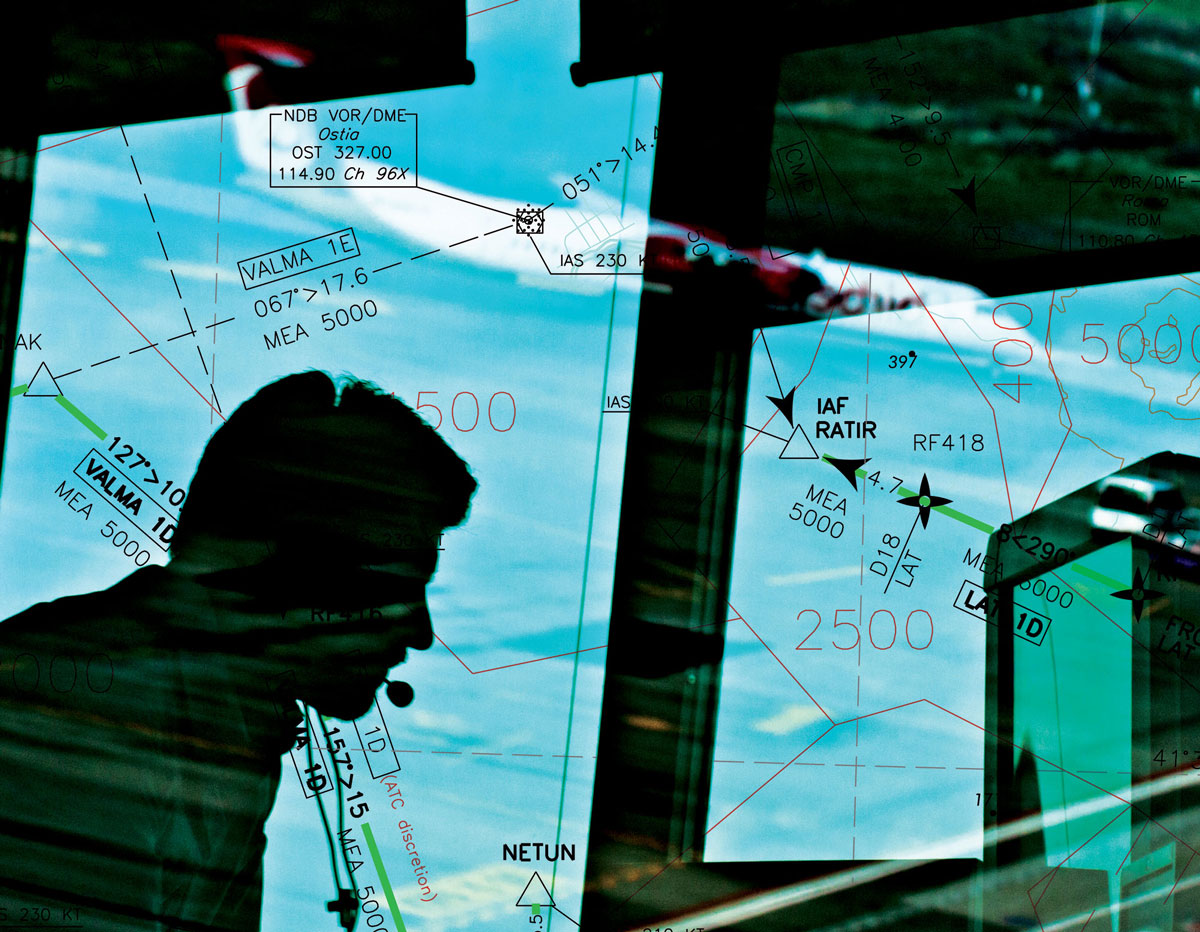 AERONAUTICAL INFORMATION
ENAV provides flight crews with its Aeronautical Information Service, disseminating and updating information throughout Italy. Essential aeronautical information is disseminated – in accordance with EU regulations, in agreement with ENAC and ICAO - through the aeronautical information products. ENAV's two ARO-CBOs (ATS Reporting Office - Central Briefing Office), located in Rome and Milan, provide crews with the flight documentation produced on the basis of the validated flight profile and the flight plan (FPL) filed.
Online Services
METEOROLOGY
Our team of meteorologists based at the Italy Meteorological Forecasts Unit (MFU) at the Rome Area Control Centre (ACC) issues forecasts valid for 9, 24 and 30 hours, while airport weather stations issue hourly or half-hourly reports. Weather reports and forecasts are rebroadcast in real time on international telecoms networks to keep pilots constantly updated on weather conditions.
To support its meteorological activities, ENAV is equipped with systems to register airport weather conditions, measuring all the parameters required by regulations such as wind, temperature, humidity, visibility, cloud conditions and precipitation.
ENAV systems are connected to the international network in order to receive weather data from other national and international bodies responsible for similar activities, with data collection and forecasting platforms to support weather forecasting.
ENAV also has cooperation agreements with the Civil Protection Department and Italian Air Force governing the sharing and integration of resources in order to optimise meteorological systems in Italy and ensure the systematic exchange of weather data.