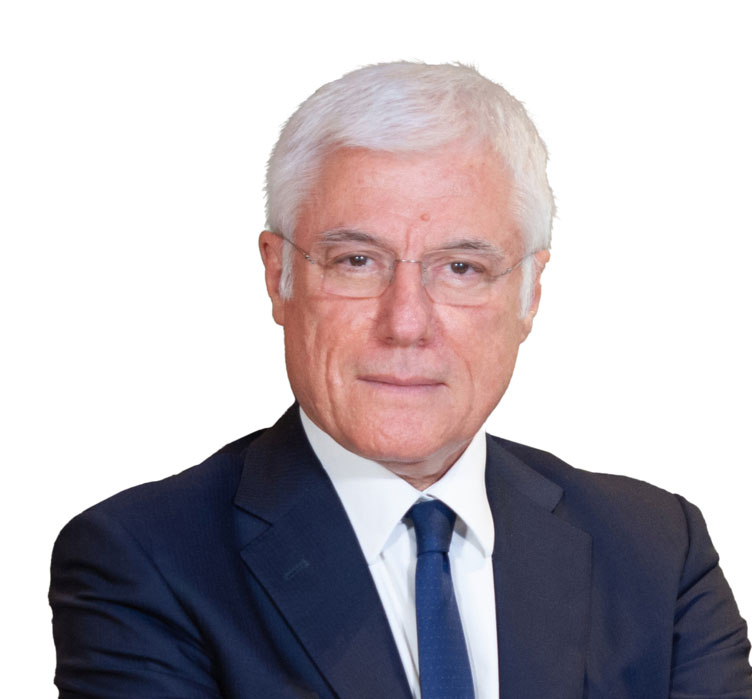 Paolo Simioni
Chief Executive Officer
Paolo Simioni has been Chief Executive Officer of ENAV since 21 May 2020.
With a resolution of 21 May 2020, the Board of Directors of ENAV granted Paolo Simioni all powers for the ordinary and extraordinary management of the Company, with the sole exception of specific powers that cannot be delegated as provided for by law or the Articles of Association or which are reserved to the Board of Directors under the aforementioned resolution.
A graduate with honours in civil engineering from Padua, he has acquired significant experience in the management of companies operating in the infrastructure and transport sector, as well as in the redevelopment and commercial enhancement of mobility infrastructure. Early in his career, he gained solid experience in the construction, industrial, real estate and service sectors, holding positions of increasing responsibility, all the way up to General Management. Over the last 18 years, he has acted as CEO of complex businesses in both the airport and rail sectors: the SAVE-Aeroporto di Venezia S.p.A. Group, which also controls the airports Catullo di Verona/Brescia S.p.A. and Aertre di Treviso S.p.A., and Centostazioni S.p.A. - Ferrovie dello Stato Group, a company he managed from start-up onwards. He was a member of the Board of Directors and the Executive Committee of BSCA-Bruxelles South Charleroi Airport SA. During the same period, he also served as Director and/or Chair of the Board of Directors of several other companies. At all the companies he has managed, he has expanded their volume of activity, developing business relaunch projects, optimising the cost structure and improving the quality of the services provided, recording general growth of marginality indicators.
From August 2017 to June 2020, he was Chair and Director-General of ATAC S.p.A., Europe's largest player in local public transport, where he dealt with the solution of the profound business crisis in which the company found itself. The rescue was made possible by an arrangement with creditors as an ongoing concern in accordance with Art. 160 of the Finance Law, approved by the Court of Rome in June 2019, an instrument applied for the first time to a major public company in crisis, with €1.0 billion in turnover and 12,000 employees, burdened with debt of €1.4 billion. The corporate restructuring and relaunch project resulted in the financial and economic balancing of the company, which made a profit in 2018 for the first time in the history of ATAC, and has fully repaid its debt through the arrangement with creditors and the resumption of the Investment Plan.