Every human being is unique, and respecting their diversity is the same as defending their freedom
The emergency condition we are currently experiencing has highlighted several chronic problems in Italy in terms of diversity, inclusion, and equal opportunities in terms of employment and careers. It is immediately evident that women1 and persons with disabilities suffered the most negative effects of the pandemic.
We understand that investing in Diversity, Inclusion and Equal Opportunities not only means providing a significant contribution to raising Italy's ranking in relation to SDG no.5 (Gender equality) and SDG no.10 (Reduced inequalities), but it also means investing in competitiveness and in the outlook for development of the Company.
The Diversity and Inclusion Policy, approved on 30 September 2019, starting from the understanding that the Company's development driver is the value and central positioning of its human resources, defined the guiding principles, drawing inspiration from reference values including the "Italian Charter for Equal Opportunities and Equality at Work", promoted by Sodalitas, the UN Global LGBTI Standards for Conduct, the UN Women and UN Global Compact - Women's Empowerment Principles, and the United Nations Equal Pay International Coalition (EPIC).
1 Source ISTAT: in December 2020 of the 444,000 jobs lost in Italy with respect to December 2019, 70% concerned women and 98% of job losses were among women.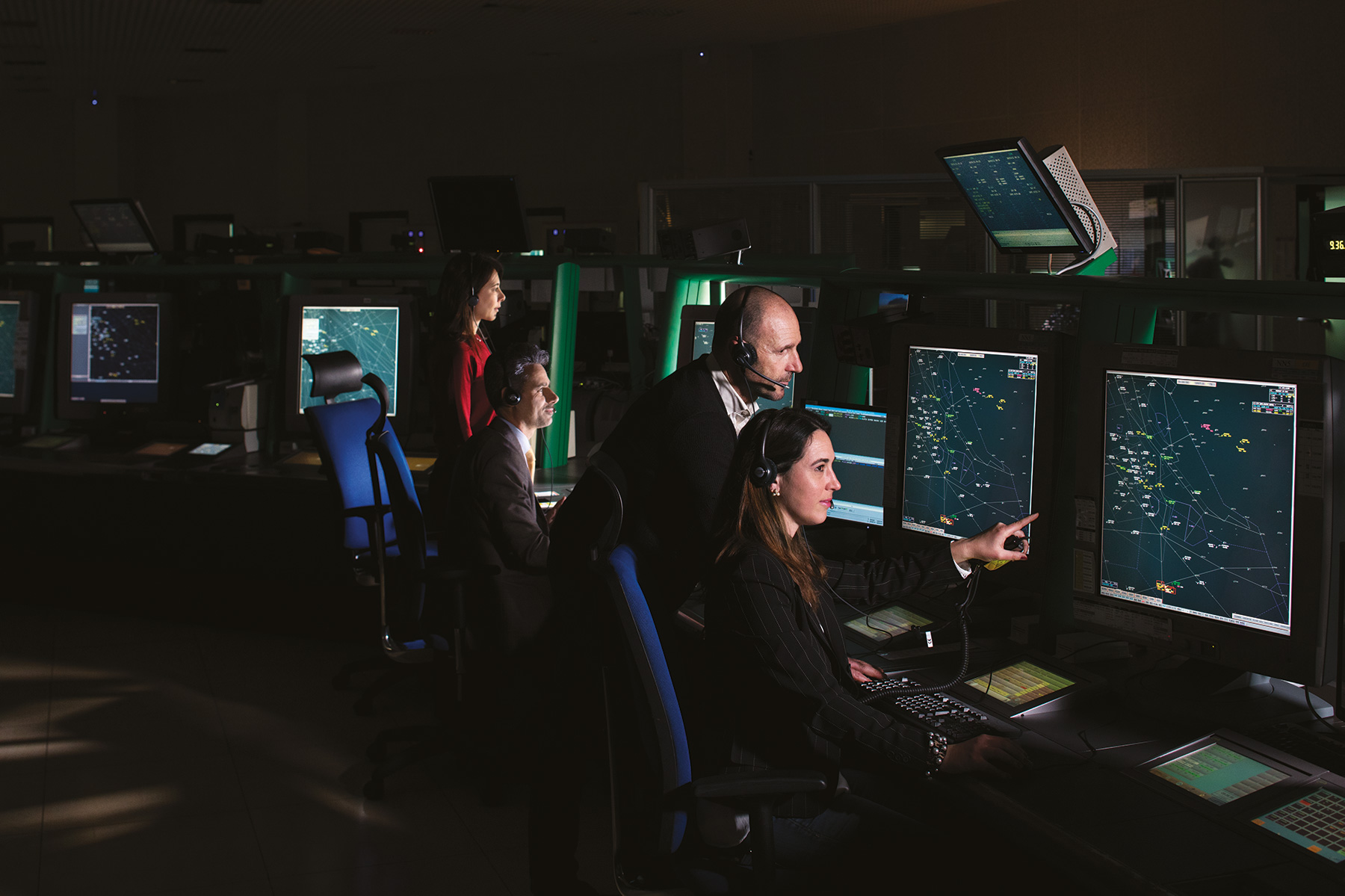 ENAV GROUP POLICY ON DIVERSITY AND INCLUSION
GUIDING PRINCIPLES
Non-discrimination: all ENAV Group employees must be considered exclusively in relation to their individual abilities and professional competences. Any form of discrimination in relation to political affiliation, religion, nationality, ethnicity, language, disability, gender, and age, is thus prohibited, as are all forms of discrimination based on personal characteristics such as beliefs, sexual orientation, union membership and related activities, and any other form of social discrimination. In accordance with the same principles, acts of mobbing and sexual molestation are not tolerated.
Equal opportunities and equal dignity: in the ENAV Group, diversity is a value that must be recognised, and equal treatment and equal opportunities must be ensured regardless of any type of diversity. Moreover, personal situations related to the balanced between private and professional life (pregnancy, maternity, paternity, part-time, flexible hours, etc.) cannot form the basis for the application of discriminatory conditions.
Work-life balance: the ENAV Group undertakes to launch new initiatives aimed at supporting work life balance (smart-working, etc.), taking account of the real needs of its employees, and promoting respect and attention for any situation that employees may be facing in their working life.
Creation of an inclusive workplace: the ENAV Group is committed to implementing initiatives, procedures, and services accessible by employees, customers, and vendors. Everyone must have the opportunity to participate in Company processes without any form of implicit or explicit hindrance in terms unit, function, country, gender, religion, culture, personal beliefs, sexual orientation, disability, age, or any other form of diversity, thereby creating an environment that is able to encourage expression of the unique potential of every individual as a strategic lever in achieving the organisation's objectives.
Based on the guiding principles established in the Policy on Diversity and Inclusion and considering the Framework Agreement for the protection of dignity at work of male and female employees of the ENAV S.p.A. Group concerning violence and harassment in the workplace (signed by ENAV and social parties on 8 March 2019), in 2020 the Company approved the new Group Code of Ethics which strengthened the concepts of dignity, liberty, parity, respect, and equality, with the aim of strengthening the values and principles of conduct to be adopted by all both during the execution of the Company's business and in their relations with entities with which the Group interfaces.
Also in 2020, the ENAV Equal Opportunities Committee launched a collaboration with Fondazione Sodalitas concerning the Italian Diversity Charter, adopted by ENAV in 2013, undertaking to implement an inclusive human resources management program by means of tangible actions and to monitor progress made as an integral part of ENAV's values and strategies. 
Although still perceived as a job for men, over 13% of air traffic controllers are women, with some having risen to high levels of responsibility.
In September 2020, the German Institute of Quality and Finance assigned the "Italy's best employers for women" award to ENAV.
In 2021 a Regulation against abuse and harassment in the workplace was signed and published and a trusted Advisor was appointed. This is a person outside the company whose duty is to protect the Group's employees and bring to light harassing or discriminatory behaviour at work against women and men.
 
Employees (headcount)
 
2020
 
 
Male
Female
Total
 
 
no.
%
% on the total
no.
%
% on the total
no.
% on the total
Senior management
 
51
91.1
1.2
5
8.9
0.1
56
1.4
Middle management
 
355
85.1
8.6
62
14.9
1.5
417
10.1
Office steff
 
2,853
78.5
68.8
780
21.5
18.8
3,633
87.6
Blue collar
 
41
100
1
-
-
-
41
1
Total
 
3,300
79.6
79.6
847
20.4
20.4
4,147
100
Employees (headcount)
 
2021
 
 
Male
Female
Total
 
 
no.
%
% on the total
no.
%
% on the total
no.
% on the total
Senior management
 
46
92
1.1
4
8.9
0.1
50
1.2
Middle management
 
351
85.1
8.5
61
14.9
1.5
412
10
Office steff
 
2,842
78.7
69.2
767
21,5
18,7
3,609
87.9
Blue collar
 
35
100
0.9
-
-
-
35
0.9
Total
 
3,274
79.7
79.7
832
20.3
20.3
4.106
100
Employees (headcount)
 
2022
 
 
Male
Female
Total
 
 
no.
%
% on the total
no.
%
% on the total
no.
% on the total
Senior management
 
48
94.1
1.1
3
5.9
0.1
51
1.2
Middle management
 
347
84.6
8.3
63
15.4
1.5
410
9.8
Office steff
 
2,911
78.7
69.6
786
21.3
18.7
3,697
88.3
Blue collar
 
27
100
0.6
-
-
-
27
0.6
Total
 
3,333
79.6
79.6
852
20.4
20.3
4,185
100