ENAV promotes waste management policies that reconcile the needs of economic development and value creation of its business operations with those of respecting and protecting the environment as described in the Group's Code of Ethics
While ENAV does not have a great exposure to the risks associated with waste management, our Environmental Policy not only emphasises the guarantee of complying with applicable legislation but also the governance of  waste disposal activities by ensuring the traceability of the entire process, with the maximum possible application of the hierarchical criterion of prevention, reuse, recycling, recovery, and disposal (SDG 12), also in order to reduce the environmental impact on the cities and communities in which we operate (SDG 11).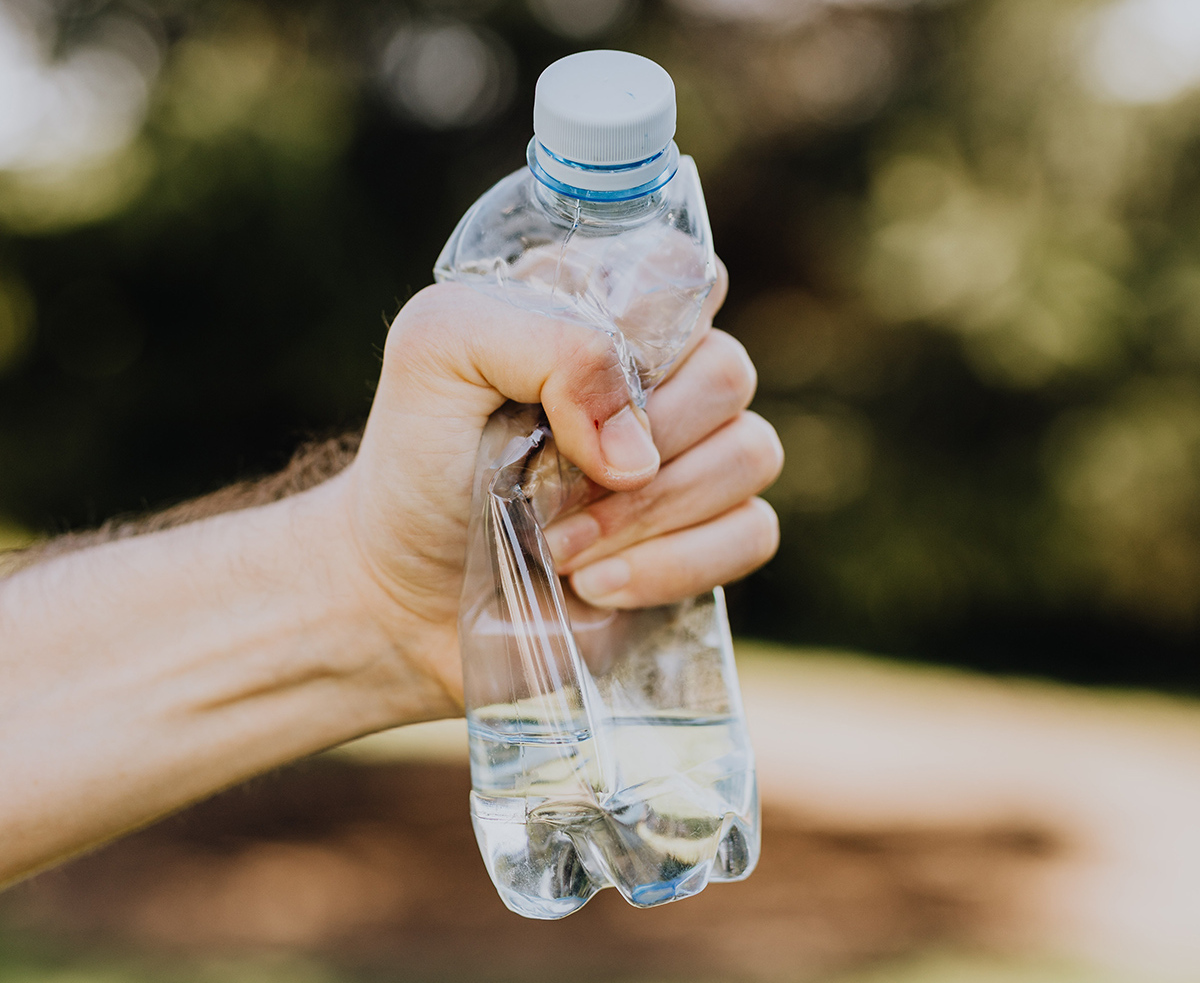 In 2020 we also acquired and implemented a software application for special waste management (Prometeo Rifiuti) that not only allows precise tracking of the waste cycle, with generation of the associated reports, but also supports a more efficient process of compliance with regulatory requirements. 
We also launched training programmes on the main environmental issues impacting the Group, including waste management.
In 2020, all the necessary documentation was also prepared both for the acquisition of the "collection, transport and recovery/disposal services" for special waste and for the acquisition of sampling and chemical analysis services for the various facilities of the ENAV Group.
 "Plastic footprint reduction" project, designed to reduce the consumption of plastic in the Company led to a reduction of plastic consumption totalling 1.7 tonnes in 2020. A 1.5 ton reduction is the target also for 2021.
| Total weight of hazardous waste | u.m. | 2020 | 2019 | 2018 |
| --- | --- | --- | --- | --- |
| Landfill disposal (Code D15 - Preliminary storage pending one of the disposal operations) | t | 1.17 | 4.43 | 4.09 |
| Recovery (Code R13 - Accumulation of material pending one of the recovery operations) | t | 54.47 | 92.16 | 56.16 |
| Total | t | 55.64 | 96.59 | 60.25 |
| Total weight of non-hazardous waste | u.m. | 2020 | 2019 | 2018 |
| Landfill disposal (Code D15 - Preliminary storage pending one of the disposal operations) | t | 66.61 | 106.72 | 34.42 |
| Recovery (Code R13 - Accumulation of material pending one of the recovery operations) | t | 129.94 | 112.49 | 176.03 |
| Total | t | 196.55 | 219.21 | 210.46 |