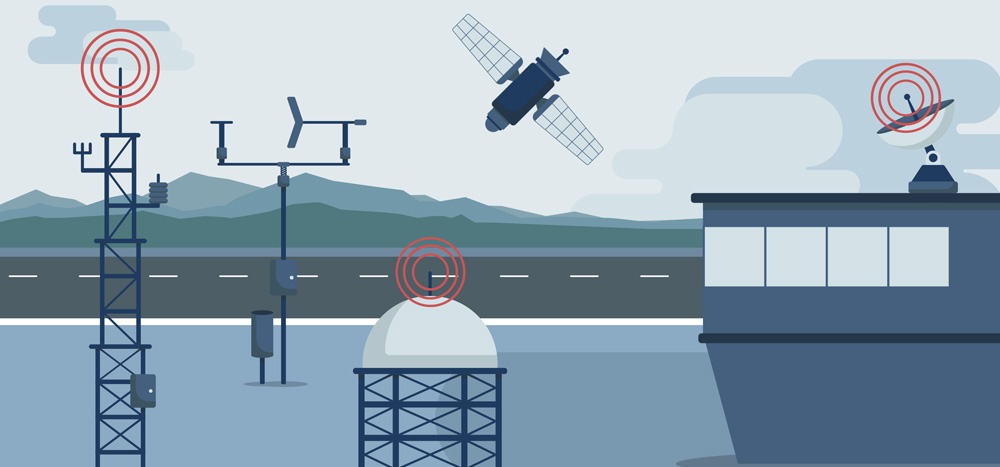 Meteorological services, including warning notices for adverse meteorological conditions or dedicated weather forecast delivery for aeronautical proposes, including siting evaluation based on historical meteorological data. 

Aeronautical meteorological forecasting for minor airports, airfields, helicopters and/or UAV operations or for areas affected by other activities (e.g. outdoor events, transport and mobility, sustainable power-generation facilities).

ENAV provides meteorological observations and reports for the main Italian airports. Thanks to our experience, we can support the owners of private airports, airfields, helicopter stands and/or unmanned aircraft system operators to define, implement or provide dedicated services and related systems for low-level weather forecasting. A more detailed forecast can be produced with the aid of an easy-to-install light automatic weather station, capable of automatically providing wind, air/dew temperature and pressure data to forecasters through web-based applications that are also accessible from mobile devices or via telephone transmission.

Weather data can also be provided locally to pilots and other users to improve weather awareness in operations. Assessment of compliance with ICAO requirements for the siting of sensors and airport weather systems and support for the usability of meteorological information is also considered a major target in operational safety.
Services & products
For further information about this service
Fill in the following form