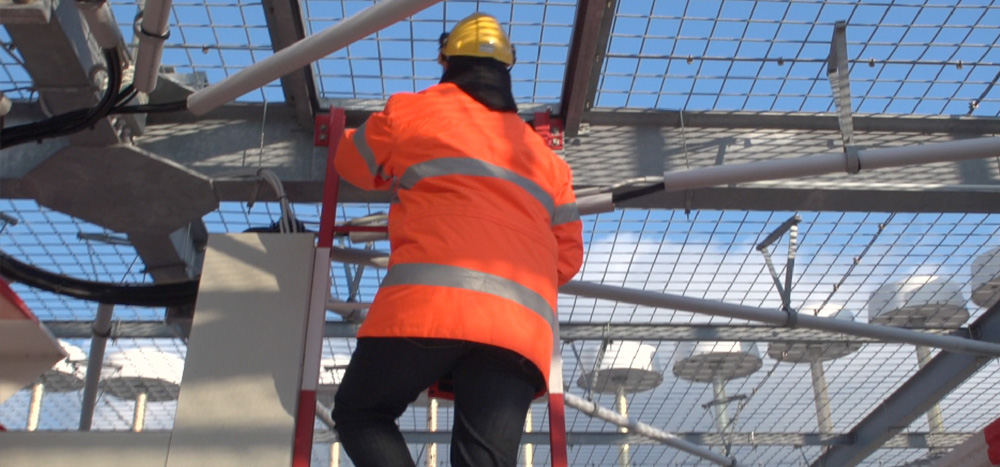 To ensure the most efficient technological facilities, ENAV Group has specialized in implementing, carrying out and integrating the installation and maintenance of ATS/ATM, CNS and MET systems.
The importance of maintenance
To meet the operational requirements of a "safety of life" service, it is essential that complex systems undergo intense engineering activity over their entire life cycle (from conception to commissioning, integration into existing infrastructure, evolution and eventual decommissioning). It has been shown that the constant application of an effective maintenance plan and the implementation of appropriate logistical support services can increase MTBF, extend the life cycle of a complex system and ensure – with the timely use of spare parts – a high level of availability and reliability of the system and consequently of the business that it serves.
The skills acquired in providing logistical and maintenance services for the ATM/CNS/MET infrastructure of ENAV and other service providers on a daily basis enables our ATSEP - certified (Air Traffic Service Engineering Personnel) technicians and our engineers to work as partners and service providers of maintenance and professional consulting. Our many years of experience are available to customers who, through organisational analysis, skills development, and investment planning, intend to innovate and improve the quality and efficiency of their systems and technological enablers.
Our services
Thanks to the know-how and skills developed by managing ENAV ATM/CNS/MET infrastructure and the skills and experience gained in international contexts (EUROCONTROL, EASA, CANSO) and in innovative research and development projects (SESAR-JU, Horizon2020, ESA) ENAV can support anyone who operates a technological system and a complex, multi-domain infrastructure.
CONSULTING SERVICES
The experience we have gained in the field enables us to support our customers in:
planning the evolution of ATM/CNS/MET technological infrastructure
re-engineering technical modernisation processes
re-engineering maintenance and logistics processes
defining KPIs and analysing availability/reliability indicators
technical audits and validations of ATM, CNS and MET systems
ENGINEERING AND SYSTEM INTEGRATION SERVICES - Design, define requirements, install, and commission CNS systems and advanced maintenance tools.
POST-WARRANTY LOGISTIC ASSISTANCE SERVICES - Promote the extension of plant life cycle by carrying out preventive maintenance, repair of spare parts, technical assistance on site during corrective maintenance and calibration of instruments.
Access control systems;
Document management systems;
Digital signage systems.
 
Services & products
For further information about this service
Fill in the following form