16 November 2021
ENAV Group @ Roma Drone Conference
d-flight is present at the Event's 7th edition on 18 November at UER (European University of Rome).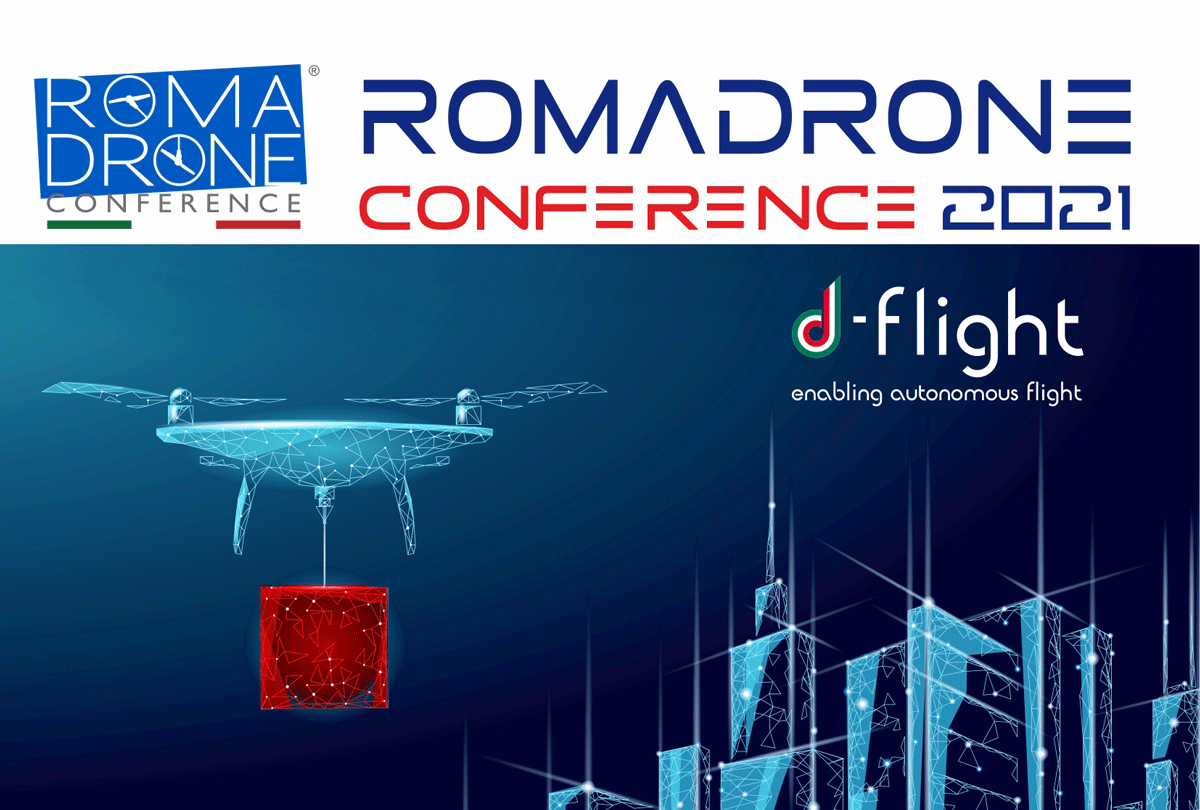 ENAV Group - through its participated company d-flight, which manages the platform for the development and provision of drone services - attends with its own Info Point the seventh edition of Rome Drone Conference, event focused on the Unmanned Vehicles world.
The convention deals with the most topical sector issues, the remotely piloted aircraft market situation and the contextual regulatory evolution within the UAV sector.
Wide emphasis is given on the future use of drones in Urban Air Mobility, for an efficient, safe and sustainable mobility in our cities.
d-flight provides visitors and users with the opportunity to discover and deepen the platform functionalities with real-time demos and the tools provided among the value-added services for the flight of drones.