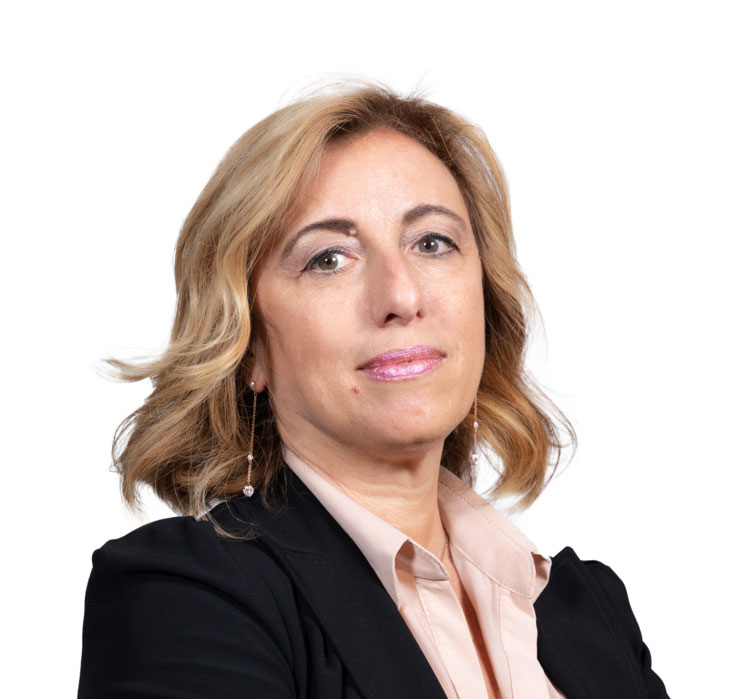 Laura Cavallo
Since 21 May 2020, she has been a member of the ENAV Board of Directors, Control, Risks and Related Parties Committee and Remuneration and Appointments Committee.
Graduated in Economics and Commerce from the Sapienza University of Rome, with a PhD in Economics of Institutions and Financial Markets from the Università degli Studi Tor Vergata and a Master's in Finance from Birkbeck College, University of London. She taught and researched at the Faculty of Economics of the Tor Vergata University of Rome (from 1992 to 1999); since 2000, she has held positions of increasing responsibility in government.
She has been an executive in the Italian Prime Minister's Office since 2000, where she became Director of the Office for Operational Programming of the Department for Cohesion Policies in 2016. At the Prime Minister's Office, Laura has held positions in the Department of Economic Affairs, the Department for European Policies, the Technical Secretary of the Minister for Regional Affairs and Local Self-Government, the Office of the Prime Minister and was Head of the Technical Secretary of the Under-Secretary of State for the Italian Prime Minister. From 2000 to 2008, she was a member of the NARS (Advisory Unit for the Implementation of Guidelines regulating Public Utility Services), providing advice to the Inter-ministerial Committee for Economic Planning. She acted as Economic Advisor to the Deputy Minister of Economic Development from March 2012 to May 2014. In 2014, she became Director of the Infrastructure Access Office at the Transport Authority (ART). She is the author of numerous publications in magazines and monographs.
.