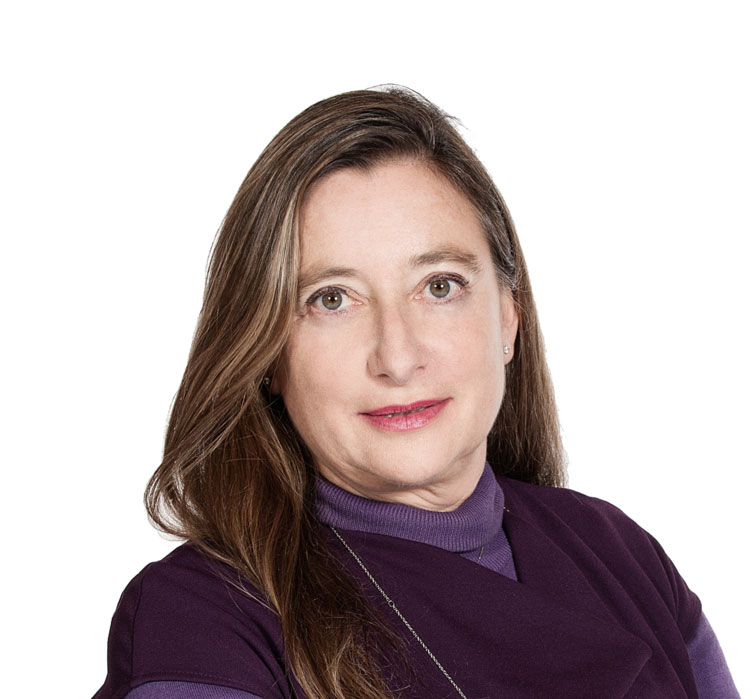 Fabiola Mascardi
INDIPENDENT DIRECTOR
Since 28 April 2017, she has been a member of the Board of Directors of ENAV S.p.A., and was confirmed in that position by the 2020 Shareholders' Meeting. A former member of the Remuneration and Appointments Committee and the Control, Risks and Related Parties Committee, since 27 July 2018 she has been a member of the Sustainability Committee, a position in which she was confirmed in that term.
Graduated in Law with a PhD in International Law; she speaks English, French, Spanish and German. Since 1986, she has taught at various European universities, including Bocconi University, the University of Genoa and the Rome 2 Tor Vergata University. She is also a consultant in the fields of communication, international relations, and industrial development. As Administrator at the Court of Justice of the European Union and the European Commission from 1992 to 2003, she was member of the task force on mergers, of the European Commission legal service, of the cabinet of the Monti Commission, and of the cabinet of Vice-President of the Loyola de Palacio Commission, where she was responsible for European transportation policy. She was responsible for EU relations at the Finmeccanica Group (now Leonardo) from 2003 to 2006. From 2006 to 2012, she was Director of External Relations for Ansaldo Energia.
From 2013 to 2019, she was a member of the Board of Directors of IREN, a multi-utility company active in the management of electrical networks and services, gas distribution and black-and-white water management and in the collection and disposal of waste. Within the IREN group, she chaired the Board of Directors of the listed company Acque Potabili and its subsidiary Mediterranea delle Acque, now Iren Acqua, which manages the plants and services group in the water sector, as well as Iren Ambiente, managing environmental services in Liguria, Piemonte and Emilia-Romagna and, to a lesser extent, in other regions.
Since June 2018, she has been a member of the Board of Directors of Ansaldo Energia S.p.A., and since May 2019, a Director of ASTM S.p.A.; both major roles under the policy on the accumulation of positions.