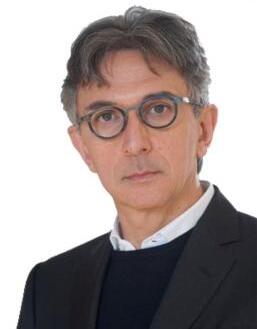 Fabio Pammolli
INDIPENDENT DIRECTOR
Since 21 May 2020, he has been a member of the ENAV Board of Directors and the Control, Risks and Related Parties Committee.
A graduate in Economics from the University of Pisa, he then became a student on the specialisation course at the "Sant'Anna" Higher School of University Studies and Specialisation. He is currently Professor of Economics and Management at the Politecnico di Milano. He has spent numerous periods of study and research abroad, including at Harvard, MIT, the London School of Economics and Sciences Po.
He was the first rector and chair of the Board of Directors, from 2004 to 2012, of the IMT Higher Studies University Studies School in Lucca and participated, as senior visiting scientist at the Italian Institute of Technology, in the team that conducted the scientific Human Technopole project. He has been a member of a number of public bodies, including the CIPE Pharmaceutical Pricing and Reimbursement Committee (1998/2006), the Scientific Committee of the Istituto Superiore di Sanità (2001/2006), the Commission on Intellectual Property Rights, innovation and public health at the World Health Organization (2003/2006), the Committee of Experts for the Evaluation of Labour Market Reforms at the Ministry of Labour (2012/2015). He was an adviser to the Minister of Education, University and Research on the internalisation of research (2016). He is Chair and Scientific Director of the CERM Foundation, Competitiveness, Rules, Markets.
Since 2015, he has been a member of the Investment Committee of the European Fund for Strategic Investments (EFSI) at the European Investment Bank, and since 2019, a member of the Board of Directors of Arexpo S.p.A. Since 2015, he has been a member of the Board of Directors of the Museo Galleria dell'Accademia in Florence.