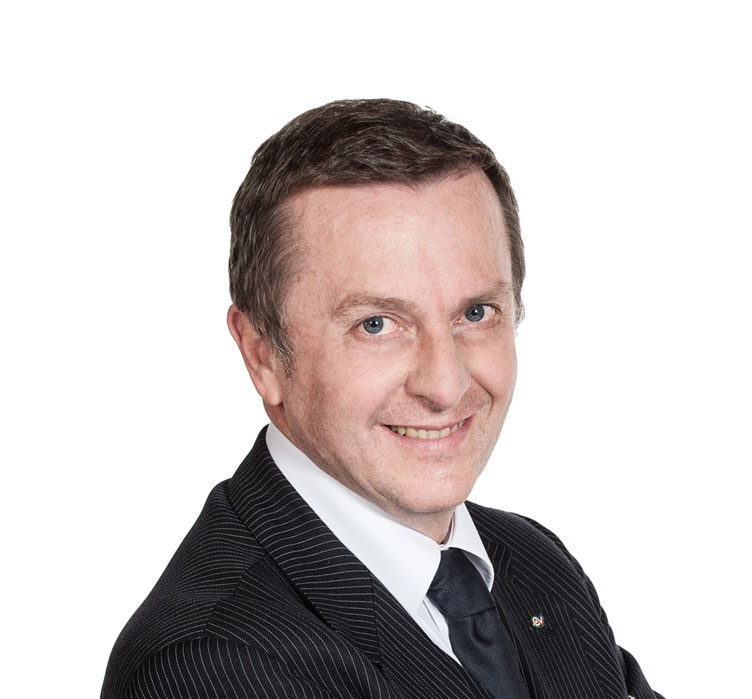 Carlo Paris
INDIPENDENT DIRECTOR
Since 28 April 2017, he has been a member of the Board of Directors of ENAV. The former chair of Remuneration and Appointments Committee and now chair of the Sustainability Committee, he was confirmed in the latter position in this term.
A graduate in Mechanical Engineering from the Sapienza University of Rome, he holds a Master's in Business Administration from the American University in Washington DC; an Executive Master's in Social Entrepreneurship and a Master's in the administration of non-profit entities from the Catholic University of Milan. He also has a Master's in Professional Coaching, Finance, Corporate Governance and Sustainability, plus numerous courses of communication, neurolinguistic programming, counselling etc.
In 1984, he was economic advisor at the U.S. Department of the Interior on issues concerning imports of coal into the United States from Colombia. From 1985 to 2003, he held numerous positions in The Chase Manhattan Bank, in the Banca Nazionale del Lavoro Group and the UniCredit Group. At Chase, he began his career in finance, moving between Rome and London, specialising in financial and credit analysis, corporate finance and private equity. At BNL, he handled merchant banking and foreign holdings, financial and organisational analysis and internal auditing in Germany, Canada, Argentina, Brazil, India and Luxembourg. At UniCredit, he worked in Corporate Finance at UBM Bank; Head of Private Equity at UniCredit Imprese; General Manager of Credit Merchant and member of the Board of Directors in various investment holdings. He was advisor at Vegagest Sgr for private equity fund management; founder and CEO of Paris & Partners, where he worked on internationalisation with foreign countries and India from 2003 to 2015; founder and CEO of Argy Venture Capital and co-founder with UniCredit of Aurora Private Equity S.A., a closed-end fund for start-ups, for which he also served as an advisor. He was founder, advisor and director of Metis Lavoro Interinale S.p.A., which was later listed on the stock exchange as Openjobmetis S.p.A.
From January 2015 until May 2017 he was CEO and a board member at Investimenti S.p.A., the parent company of Fiera di Roma. From April 2018 until March 2021, he was a member of the Board of Directors of Banca FarmaFactoring S.p.A. and chaired the Committee for the Evaluation of Transactions with Related Parties. Since 27 April 2021, he has been a member of the Board of Directors of F.I.L.A. – FABBRICA ITALIANA LAPIS ED AFFINI S.P.A., Chairman of the Remuneration Committee and member of the Control, Risks and Related Parties Committee.