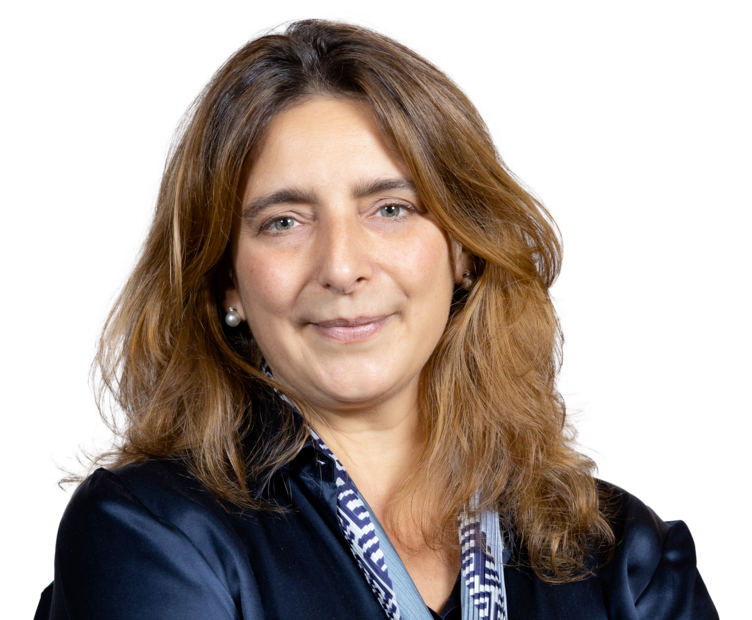 Angela Stefania Bergantino
INDIPENDENT DIRECTOR
She has been a member of the ENAV Board of Directors and Sustainability Committee since 21 May 2020.
Graduated in Economics and Commerce from the Università degli Studi di Bari, with an MSc in Economics from the University of York (1994/1995), a PhD in transport technology and economics from the Università degli Studi di Palermo (1997) and a specialisation diploma in Economics and Transport Policy from the Università degli Studi di Roma "La Sapienza" (1998/1999), following broad research and academic experience at universities in Italy and abroad. Since March 2015, she has been a Professor of Applied Economics at the Università degli Studi di Bari. Since December 2020, she has been a member of the National Commission for the Evaluation of Research in Economics and Statistics (GEV13A). She teaches Market and Regulatory Economics, Industrial Economy and Transport Economics; since 2016 she has chaired the Italian Society of Transport and Logistics Economics, where she has been Secretary-General since September 2012.
Since 1998 she has worked as an expert with the Ministry of Infrastructure and Transport and has been delegated to various projects and round tables, including in strategic orientation, development of airport, land and sea territorial infrastructure, regulatory aspects, planning and evaluation of investments and sustainability. From May 2017 to July 2018, she was also the delegate of the Cabinet of the Ministry of Infrastructure and Transport to the working group to follow up on European issues on Highways and Ports
at the European Commission's DG Competition and DG Transport, as a highly qualified expert for the Mission Technical Structure.
She has also held various expert positions for the Ministry of Economy and Finance. At international level, she has co-operated with the OECD and UNCTAD.
She is the author of numerous publications and articles in national and international volumes and journals and has been scientific manager and member of various bodies working on international projects in the fields of transport, regional development and tourism.
A Chartered Accountant registered in the Register of Auditors since 1999 and in the Register of Independent Evaluation Bodies (OIV), Chair of the OIV of the Port System Authority of the Eastern Adriatic (Trieste and Monfalcone), since April 2014 she has been an independent member of the Board of Directors of Exprivia S.p.A., a major position under the policy on the accumulation of positions. She was a member of the Board of Directors of the National Civil Aviation Authority – ENAC from October 2016 until May
2020.